Meet the WEEU Personalities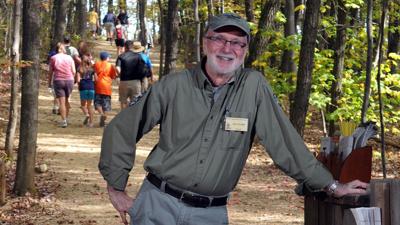 Jack Holcomb
Jack Holcomb hosts the hugely popular call-in nature program, Jack's Backyard, every Saturday morning from 8 to 10 a.m.
Jack is a graduate of Ithaca College and has been at WEEU since 1956. Jack is the former host of WEEU's Feedback program. He retired as a full-time employee in 2001.
He and his wife live in West Reading. He is the father of two and the grandfather of three.
Contact Jack at JKHbird@aol.com
---
Andy P

Andy P is the host of The WEEU Morning Show and wearer of many proprietary, station-owned hats. He joined the WEEU Staff after working for lots of places, landed in Berks County, attended Kutztown University, and slays, Queen. You can also see Andy around Reading and lamenting about trains.
Contact Andy at AndyP@830WEEU.com
---

Bill Saunders

Bill Saunders came to WEEU with over 40 years of experience in broadcasting. It's Bill's second stint with the station, first having worked here from 1996 to 2000 as a weekend newscaster and on-air personality. He has also served as news director and/or reporter for a number of radio stations in York, suburban Philadelphia, State College, Lewistown, Lancaster, and Princeton, Illinois. Bill was also news director of Channel 5 Berks County News, a cable TV news operation in Reading. Bill is a graduate of Millersville University with a Bachelor's degree in economics.
Contact Bill at Feedback@830weeu.com
---

Chris Barnes

Chris Barnes has had numerous roles in radio across New York, Maryland, Massachusetts, Washington D.C., and Missouri. He studied communications at Marist College, and joined WEEU in September of 2023.
Contact Chris at
AirMale101@gmail.com