Meet the WEEU Personalities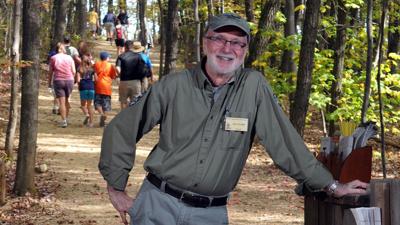 Jack Holcomb
Jack Holcomb hosts the hugely popular call-in nature program, Jack's Backyard, every Saturday morning from 8 to 10 a.m.
Jack is a graduate of Ithaca College and has been at WEEU since 1956. Jack is the former host of WEEU's Feedback program. He retired as a full-time employee in 2001.
He and his wife live in West Reading. He is the father of two and the grandfather of three.
Contact Jack at JKHbird@aol.com
---
Mike Keller
Mike Keller is the host of Mornings with Mike and WEEU's Promotions Director. He joined the WEEU Staff in the summer of 2010 after working for radio stations in Philadelphia and Harrisburg. He grew up right here in Berks County, graduated from Schuylkill Valley High School and attended Kutztown University. Mike is also a graduate of the Connecticut School of Broadcasting in Cherry Hill, N.J. You can also see Mike at Reading Royals games where he serves as the in-arena MC.
Contact Mike at mkeller@830weeu.com
---
Dave Langley
Dave Langley is our weekday afternoon news reporter and has been in radio broadcasting for over two decades. He began at WEEU in 1996. Previously, he worked full-time at two Maryland radio stations.
When Dave is not reporting or covering the news, he likes to read novels, listen to classic rock music, and enjoy outdoor recreational activities. Dave also is a passionate baseball fan.
Contact Dave at dlangley@830weeu.com